Coupons & savings
P

rint out these coupons and save on our services!

Here at Jefferson Smog we think like a customer because...well...we are a customer too! One little headache we can help aliviate is your registration and smog renewal dates.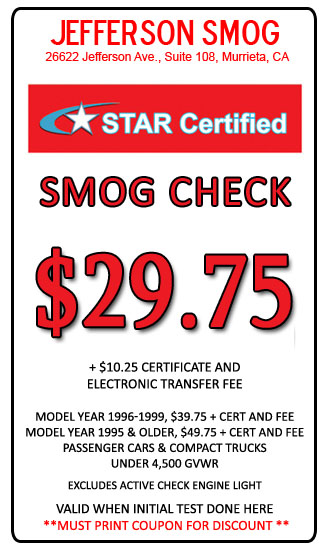 Coupon is for passenger cars & compact trucks under
4,500 GVWR. However, if you have a Pickup, Van, RV
or Truck we will discount $10.00 off the regular price.